Golf Course Living in The Greater New Orleans Area- A Few Tips To Consider
Living on a golf course in the Greater New Orleans Area would be a dream come true for so many people. When you think of golf course living, the image that comes to mind probably includes luscious greens with perfectly manicured and immaculately maintained landscaping, an everyday escape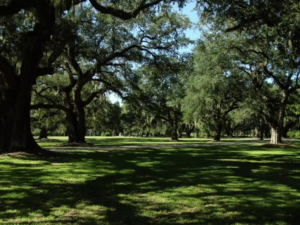 from the hustle and bustle of our city. Surely, the best part of owning a golf course home is that the next round of golf is only a few steps away. Tee time is already set, all you need to do is grab your clubs and fire up the golf cart. As with most things, there are positives and negatives when it comes to living on a golf course. Here are a few things to consider when you're deciding whether golf course life is right for you or not:
Keep in mind, that courses are immaculately maintained daily by experts. This lets you know that lawns and greens are cut before people show up to play, often early in the morning. Year round golf requires year round maintenance. If you sleep light, search for a home on a fairway or farther away from the actual course. One that doesn't require as much maintenance. A house with a primary bedroom facing away from the course would be a great option. Since maintenance often starts before the sun rises, lights from golf carts will be less annoying if you use black out drapes for your window treatments in any rooms that people may sleep in.
Keep in mind the golf cart paths, and where they are located in relevance to your new home. Golf carts in a golf community… they go hand in hand so best to prepare now. Carts will be passing by all day if the cart lane is located through your yard or behind your house. For those desiring a more peaceful yard vibe, this may cause a disturbance. The upside is that if this isn't something that bothers you, these homes located in more high traffic areas are sometimes priced a little lower. There are great ways to landscape your yard that will help block out the noise. One of the best perks of living in the Greater New Orleans Area, is that our climate is conducive to many landscaping options. Strategic placement of decks, outdoor panels and other elements, pools, and the like should be placed to minimize the interruption from carts.
Greens and tee boxes are hot places for golfers to pause. Always take in the view from the back of your potential home, which should face the course. Sit for a while and return to check in during random times daily. Wait for groups to pass by, notice where they park, and any noise that they make. You should know pretty quickly if this is the location for you or not.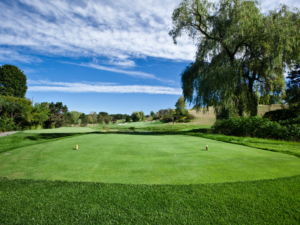 Most golf course properties are in deed-restricted communities. Oftentimes, features of the home outside of regular maintenance are managed by the community HOA (homeowners' association). An example would be, building a storage shed out back without proper permission will be prohibited. Before making an offer on a home, request a copy of the HOA rules to read (a lot of communities have them online now). If you like the look and feel of the community, then the rules will probably excite you. If you're not sure that you want to follow the rules, then this is probably not the community for you.
Generally, on the course, no non-golfing activities are allowed. Many communities do offer clubhouse activities, parks, sidewalks, dining, pools, tennis and other activities allowing you to enjoy other hobbies in addition to golf.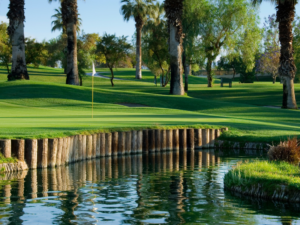 Here at Anne Warren Homes, we have the scoop on all New Orleans Area golf course communities, so reach out to us so we show you around the links!