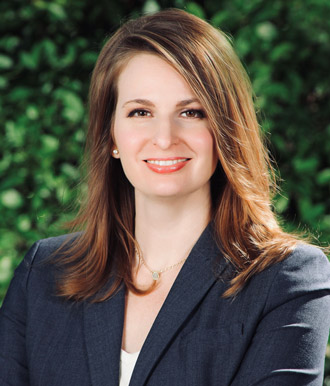 Anne Warren is one of the leading real estate agents in the greater New Orleans area, which includes the northshore of Lake Pontchartrain. She is a lifelong resident of Mandeville and Covington, and enjoys helping her clients with all of their real estate needs.
She knows that the process of buying and selling a home can sometimes be overwhelming, and treats every client like family. She works closely with her clients to both inform them and counsel them to help them achieve outstanding results. Her mission is to always listen to what is most important to her clients, and help them achieve their goals.
Anne has over 15 years in customer service and business ownership, and enjoys sharing inspiring stories with other entrepreneurs. She is a graduate of LSU where she studied contractor management and interior design. She enjoys spending time with her wonderful friends and family and planning short trips to the beach whenever possible.
Holly Croteau brings a variety of knowledge to the Anne Warren Homes team ranging from superior customer service, leading effective marketing and outreach campaigns, and excellent organizational strategies. In her role as the Operations Manager, she is responsible for implementing the marketing and social media strategies for Anne Warren Homes as well as streamlining each real estate transaction and the day-to-day operations.
Holly has over 20 years of customer service and marketing experience in both real estate and public sectors. From opening and scaling several small businesses, to helping implement systems for high producing real estate teams, she has excelled in providing outstanding customer service, superior leadership, and an unmatched attention-to-detail.
Born in Mississippi but raised in Colorado, Holly attended both the Colorado Institute of Arts as well as Southwest Mississippi Community College before making The Northshore her home. She enjoys being out in nature & spending time with her husband Chris, their daughter Ella, and their two senior English bulldog rescues, Bo & Charlotte.